TOPFLEX 600-PVC/TOPFLEX 600-C-PVC питающий кабель для двигателей 0,6/1кВ HELUKABEL
TOPFLEX 600-PVC/TOPFLEX 600-C-PVC питающий кабель для двигателей 0,6/1кВ HELUKABEL
TOPFLEX 600-PVCИспользуется в качестве питающего кабеля для серводвигателей с электронным управлением, а также для подключения к двигателям с числовым программным управлением. Кабели предназначены для фиксированной и гибкой проводки при средних механических напряжениях в сухих помещениях, а также в помещениях со средней и высокой степенью влажности.TOPFLEX 600-C-PVCКабель предназначен для тех же целей, что и описанный выше, но благодаря почти 90%-му покрытию экранирующей оплеткой в большей степени отвечает электромагнитным требованиям (требованиям электромагнитной совместимости EMC*). В первую очередь предназначен для использования в качестве питающего кабеля между преобразователем частоты и серводвигателем.
TOPFLEX 600-PVC и TOPFLEX 600-C-PVC. Питающий кабель для двигателей 0,6/1 кВ, приоритетный тип EMC* (-C-PVC)
Технические характеристики:
TOPFLEX 600-PVC
Специальный кабель управления из ПВХ
соответствует DIN VDE 0293, 0295, 0472 часть 804
Температурный диапазон:
при монтажных и эксплуатационных изгибах: от – 5 0 C до +80 0 C
при эксплуатации в неподвижном состоянии: от –40 0 C до +80 0 C
Номинальное напряжение U/U: 600/1000 В
Испытательное напряжение: 4000 В
Сопротивление изоляции: не менее 20 МОм x км
Минимальный радиус изгиба: около 10 x диаметр кабеля
Устойчивость к излучению: до 80 x 10 6 кДж/кг (до 80 Мрад)
TOPFLEX 600-C-PVC
Минимальный радиус изгиба: около 20 x диаметр кабеля
Сопротивление связи: макс. 250 Ом/км
Используемые материалы не содержат силикон и кадмий, а также вещества, препятствующие нанесению краски
Структура кабеля
TOPFLEX 600-PVC
голые медные проводники, многопроволочный, соответствуют стандартам DIN VDE 0295 кл.5 или IEC 60228 кл.5
Изоляция жил из ПВХ
Жилы черные, промаркированы белыми цифрами в соответствии с DIN VDE 0293
Защитный провод зелено-желтый
Жилы скручены по длине с оптимальным шагом длины скрутки
Специальная внешняя оболочка из ПВХ, маслостойкая цвет оболочки серый (RAL 7001)
абсолютно устойчива к маслам
невоспламеняемая и самозатухающая, вид испытания B в соответствии с VDE 0472 часть 804 и IEC 60332-1
TOPFLEX 600-C-PVC структура идентичная с TOPFLEX 600-PVC, но при этом:
кабель более маслостойкий внутренняя оболочка из ПВХ
Экранирование из медной луженой обмотки с микропроводами
Экранирующий слой/покрытие около 90%
Описание внешней оболочки см. выше
Применение
TOPFLEX 600-PVC
Используется в качестве питающего кабеля для серводвигателей с электронным управлением, а также для подключения к двигателям с числовым программным управлением. Кабели предназначены для фиксированной и гибкой проводки при средних механических напряжениях в сухих помещениях, а также в помещениях со средней и высокой степенью влажности.
TOPFLEX 600-C-PVC
Кабель предназначен для тех же целей, что и описанный выше, но благодаря почти 90%-му покрытию экранирующей оплеткой в большей степени отвечает электромагнитным требованиям (требованиям электромагнитной совместимости EMC*). В первую очередь предназначен для использования в качестве питающего кабеля между преобразователем частоты и серводвигателем.
Примечание. Для оптимизации элекромагнитных свойств рекомендуем двустороннюю круговую изоляцию большой поверхности медной оплетки.
CE = кабельная продукция произведенная в соответствии с общеевропейскими требованиями по электротехнике 73/234/EWG, а также 93G/68/EWG.
G = с защитнымпроводом зел.-желт.
Общей тенденцией при производстве кабельной продукции HELUKABEL является расширение использования ПВХ-пластикатов, не содержащих свинец.
Указание
В тяговых цепях мы рекомендуем Вам использовать наши модификации TOPFLEX© 611-PUR или TOPFLEX© 611-C-PUR.
Powered by Honda PGH-50 PVC 2″ Gx 120 Honda engine pump
Koshin one of the worlds biggest and most professional japanese engine pump manufactures have been renowned for over 50 years for its production partnerships with petrol and diesel manufactures such as Suzuki, Mitsubishi, Robin, Yanmar and Honda.Clean and black water pumps, semi trash, full trash duty, 1″-4″, petrol and diesel driven are all available from this high quality engine pump supplier.
Engine pump using the Koshin PGH PVC pump head ideal pump for industrial, marine and agriculturial uses. Salt water , fuel oil and mild chemicial resistance. Supplied with 2 x Plastic nipples.
Specifications
Delivery & Returns
Downloads
Product FAQ's
PGH-50
Centrifugal
Koshin Thermoplastic Pump End
Honda GX120 Engine
With Oil Alert
2.5 Litre fuel tank, running time 2.5 hours (Approx)
22Kg
7 Metres Suction Head Maximum
600 Litres Per Minute Maximum
28 Metres Head Maximum
2″ BSP Female Inlet / 2″ BSP Female Outlet
H 476mm x W 506mm x 402mm
Suitable for marine, mild chemicals and agriculturial
Delivery
Delivery Times (UK)
At Pump.co.uk we offer UK next working day delivery for all orders received by 3:00pm. Any orders placed after 3:00pm will be shipped the following day for delivery the next working day. Any orders placed after 3:00pm on a Friday or over the weekend will be processed and shipped on Monday for delivery on Tuesday except for Bank holidays where your order will be processed the next working day. Orders for the Highlands and the Islands will take 3-5 days. Postcodes affected by this are:- FK, KY, PA, PH, DD, AB, IV, KA, KW, BT, IM, HS, ZE, GY and JE.
International Deliveries (EU/ROW)
Deliveries to EU countries will take between 2 and 5 working days.
Deliveries outside of the UK/EU will take up to 7 working days. All import taxes are the responsibility of the buyer.
Upon receipt of your order, you will be asked to sign for the goods received and agree that they are in good condition. If the package does not appear to be in good condition then please check your item before signing. If you are unable to check the contents of your delivery at the point of delivery then please sign for the parcel as 'Unchecked'. Failure to do so may affect any warranty claims that you make thereafter.
If the goods have been damaged then these are to be reported to our sales team ASAP
All delivery dates shown are for guidance and delivery timeframes may vary depending on circumstances beyond our control.
Orders placed after 3:00pm will not be dispatched until the next working day.
Returns
If for any reason any of your items delivered are defective please notify our sales team immediately. You will need to provide us with your order reference number (either our SDN number or your Order number) and the product details. E-mail sales@pump.co.uk or phone our customer service team on 020 8559 6000.
We will then arrange for collection of the item by our freight partners
You must return the item in its original condition, including packaging and obtain proof of return from the driver.
We will examine the returned Product and will notify you of your refund via e-mail or by telephone (if requested).
If you are entitled to a refund this will be processed within 14 days.
Products being returned to us under warranty are covered under a 'return to base' policy. Items will need to be returned to us with a covering letter and the original paperwork. Items will then be taken to our workshop for inspection and we will notify you via e-mail or telephone once this has been carried out.
All refunds will be processed back to the original payment method used when placing your order.
Expanding Persistent Volumes
Enabling Expansion of Persistent Volume Claims
To allow expansion of persistent volume claims (PVC) by OpenShift Container Platform users, OpenShift Container Platform administrators must create or update a StorageClass with allowVolumeExpansion set to true . Only PVCs created from that class are allowed to expand.
For example, OpenShift Container Platform administrators can add the allowVolumeExpansion attribute to the StorageClass's configuration:
Expanding GlusterFS-Based Persistent Volume Claims
Once the OpenShift Container Platform administrator has created a StorageClass with allowVolumeExpansion set to true , you can create a PVC from that class, and afterwards, whenever needed, you can edit the PVC and request a new size.
Expanding Persistent Volume Claims with a File System
Expanding PVCs based on volume types that need file system resizing (such as GCE PD, EBS, and Cinder) is a two-step process. This process usually involves expanding volume objects in the CloudProvider, and then expanding the file system on the actual node.
Expanding the file system on the node only happens when a new pod is started with the volume.
The following process assumes that the PVC was previously created from a StorageClass with allowVolumeExpansion set to true :
Edit the PVC and request a new size by editing spec.resources.requests . Once the CloudProvider object has finished resizing, the PVC is set to FileSystemResizePending .
Type the following command to check the condition:
When the CloudProvider object has finished resizing, the persistent volume (PV) object reflects the newly requested size in PersistentVolume.Spec.Capacity . At this point, you can create or re-create a new pod from the PVC to finish the file system resizing. Once the pod is running, the newly requested size is available and FileSystemResizePending condition is removed from the PVC.
Recovering from Failure when Expanding Volumes
If expanding underlying storage fails either on master or node, the OpenShift Container Platform administrator can manually recover the PVC state and cancel the resize requests that are continuously retried by the controller without administrator intervention.
Currently, this can be done manually by completing the following steps:
Mark the PV that is bound to the claim (PVC) with the Retain reclaim policy. This can be done by editing the PV and changing persistentVolumeReclaimPolicy to Retain .
Delete the PVC (it will be recreated later).
To ensure that the newly created PVC can bind to the PV marked Retain , manually edit the PV and delete the claimRef entry from the PV specs. This marks the PV as Available . For more information about prebinding PVCs, see volume and claim prebinding.
Re-create the PVC in a smaller size or a size that can be allocated by the underlying storage provider. Also, set the volumeName field of the PVC to the name of the PV. This binds the PVC to the provisioned PV only.
Что такое двигатель змс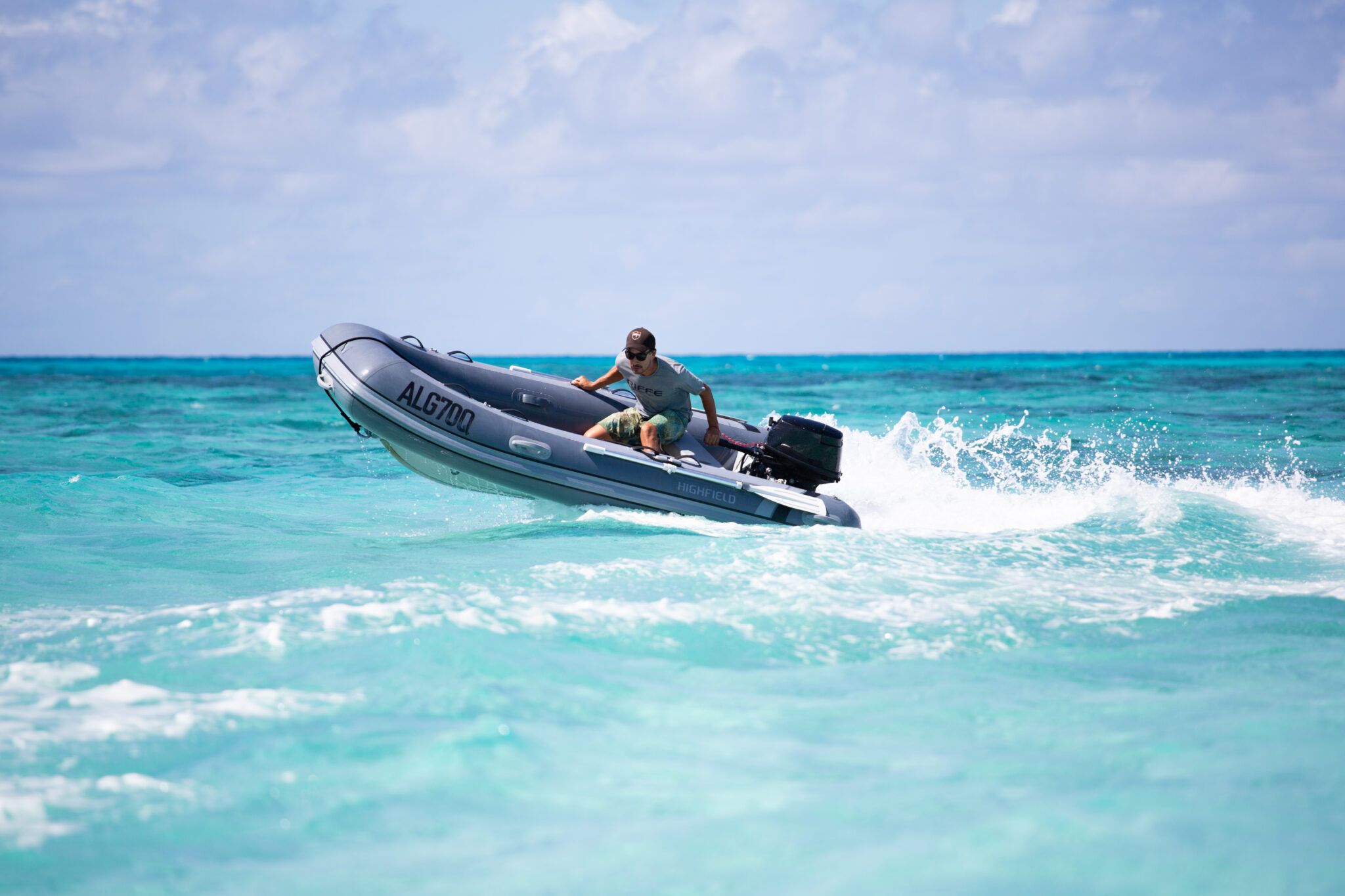 CL 340
Extra level of comfort for this double deck hulled dinghy that will keep your feet dry.
The high quality finish and luxury look belies the fact that this range of tenders has been designed to work hard. A durable aluminium hull coupled with full length keel guards make these ideal for those beach-hopping days with friends and family.
The large weight savings achieved compared to equivalent GRP tenders means you'll enjoy impressive performance with smaller engines, and with excellent payload capacities, the Classic range really does offer a tender for everyone.
The optional FCT console allows forward steering control for increased comfort and greater ease of navigation.
The hulls of the Classics are built of 2.5mm thick powder coated marine grade aluminium. The tubes are made of 1100 dtex coated fabric.
STANDARD FEATURES
ORCA® Hypalon or Valmex® PVC tube
Welded seams (PVC)
Flush mount non-return valves
High tensile chromated & powder coated aluminum hull
Self-draining deck
Bow locker (Fit 24L fuel tank)
Integrated transom supports
Removable seat
Lifting points and towing eyes
Tow bridle points
Brushed foam teak finish deck
Heavy duty rubbing strake
Full length keel guard
Tank strap kit
Under seat bag
Highfield dry bag
Foot pump, oars, repair kit
OPTIONAL EQUIPMENT
FCT7 Steering System
Carbon dash for FCT7 console
FRP Bow Step
Molded bow cleat
Transom storage box
Bimini
Extra seat
Bow cushion
Boat cover
Overall Length
3.40 m
11′ 2″
Internal Length
2.47 m
8′ 1″
Overall Width
1.70 m
5′ 7″
Internal Width
0.79 m
2′ 7″
Dead Rise
15°
Tube Diameter
44 cm
17″
Number of Air Chambers
3
Maximum Load
551 kg
1215 lb
Maximum People
6+1
Boat Only Weight
71 kg
157 lb
Maximum Power
25 hp
Engine Shaft
S
Design Category
C
Package size for boat ( L x W x H )
300 x 105 x 54.75cm
9'8″ x 3'6″ x 1'8″
Package size for FCT ( L x W x H )
108 x 90 x 50cm
3'6″ x 2'11» x 1'7″
Colour Schemes
Detail Images
Folding Transom Option
FCT Console Option
The FCT7 console package is a perfect addition to any Classic 310 up to Classic 380 model giving you an additional level of comfort and enjoyability for your day on the water. The rear bench seat with high backrest and closed cell foam cushions which won't hold water, are perfect for a comfortable day exploring.
The console helm is an open style design giving you unprecedented legroom in a boat of its size while a carbon dash with LED switches and branded steering wheel add a dash of style. An electrical package including led flush mounted switch panel, navigation lights and bilge pump are all standard.
C ombine all this with the a chromated and powder coated painted finish the same as all Highfield boats, the FCT7 offers a level of quality and durability that will last a very long time.
Weight: 36kg / 80lbs Capacity: 100l / 3.5 cu ft